Another Spring, another PAX East in the bag, and 2016 was a good one. Here's some of the interesting stuff that happened this year:
A New Borderlands Game Confirmed / Detailed
Although we heard a new Borderlands game was in the works earlier this year, Gearbox CEO Randy Pitchford confirmed today that the game was in development. Details are still light as the project doesn't sound too far along, but the art director from both Borderlands 2 and Battleborn, Scott Kester, will be on board for the new game. He also hinted at the possibility of references to Taletell's Tales from the Borderlands series.
For more details, get a magnifying glass because Pitchford also said an upcoming DLC for Battleborn will feature some easter eggs for the upcoming game. No word on a release date, art assets, or any of that, but the confirmation that it's under active development is exciting!
Warcraft Movie Not Strict on Lore
The Warcraft movie has been very closely watched by fans of the series since its first announcement. More details about the story of the movie were revealed at PAX East as director Duncan Jones says the movie will veer off from the game's lore in certain situations. The choices were to "make for a better movie."
Being ever conscious of the importance of the IP he's playing with, Robert Kazinsky, who plays Ogrim, says had these changes not been made, the movie could have been fated to suffer the same fate of the 1993 flop Super Mario Bros. This delicate handling of the IP was reinforced by Jones as he said previous versions of the script had fundamental flaws.
"I really wanted to know what the film was going to be like," Duncan said. "So I managed to get a sneaky look at the script and I was like 'Ohh, it's good, but there's something really wrong with it.' And it was the fact that it was human heroes against Orc villains. To me, that was fundamental misstep."
The movie will be out June 10th of this year.
Overwatch Uber Truck Has Accident
Like most game companies, promotion is a big part of PAX East. From simple games tournaments to extravagant parties, video game companies love to do cool stuff to promote their games at PAX. This year, Overwatch and Uber teamed up to offer rides to people in Overwatch branded vehicles driven by people in awesome costumes.
Unfortunately, this promotion hit a bit of a snag when one of the drivers (and of all things, the huge truck) ended up getting in to a fender bender near the con. Randy Pitchford posted this photo of the almost non-event aftermath: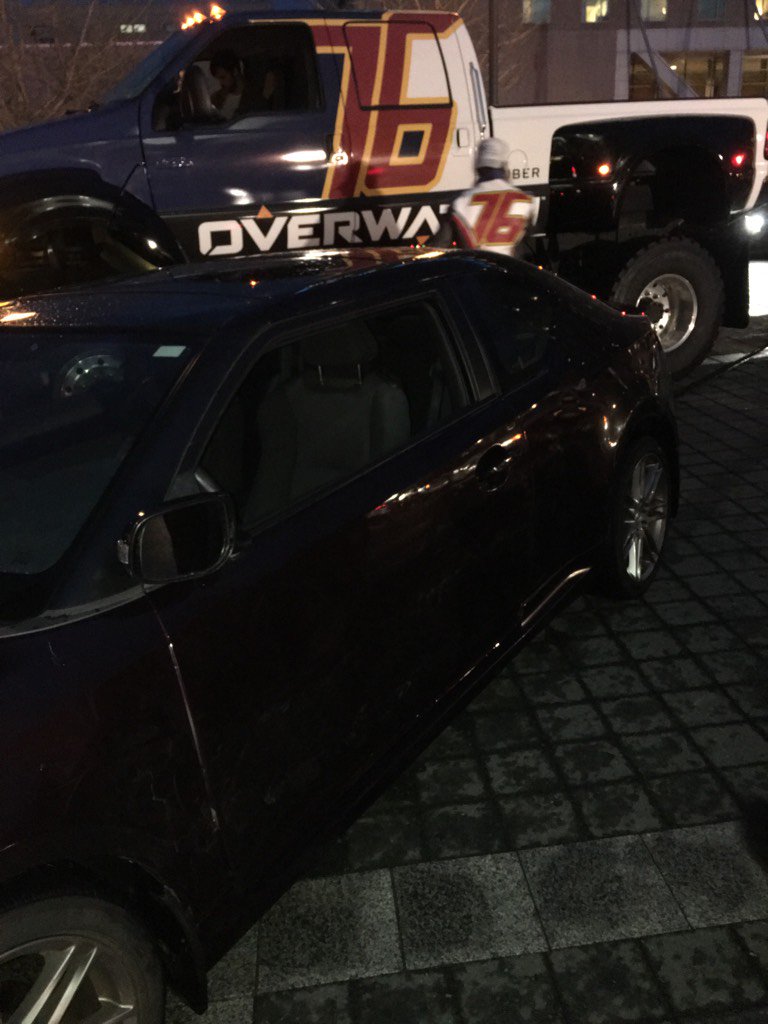 Everyone was okay, nobody was hurt, but that didn't stop rumors of "Overwatch truck kills pedestrian" from circling around the con. Everything's cool, though, no need to worry.
Be sure to keep checking for the rest of the week as we'll be posting interviews, previews, and other stuff from PAX East 2016!